Welcome to the homepage of the Southwest Louisiana Section of the American Chemical Society, Section No. 437
April 2008 Meeting of the SWLA ACS
Date: Thursday April 24, 2008
Place: Room 203, Kirkman Hall on the McNeese campus, Lake Charles, LA
Social Hour : 6:30 pm
Talk: 7:00 pm
Speaker: Dr. Mark Merchant
Topic: Crocodilian Immunology Research and Traveling Road Show

Our April meeting will feature Dr. Mark Merchant of the McNeese State University Department of Chemistry. Dr. Merchantís research on alligators and crocodilians has taken him to various locales in South America, Central America and Australia. What Dr. Merchant plans to talk about is best given in his own words:

In January of 2002, I was hired as an Assistant Professor of Biochemistry in the Department of Chemistry at McNeese State University. I embarked on a journey to learn more about the immune system of the American alligator, and I delivered my first professional presentation as a faculty member to the SWLA ACS in August of 2002. Since then, I have been fortunate enough to have been invited to speak at universities and conferences in seven countries spanning four different continents and Central America. This presentation will be a light-hearted look at the things that we have learned about crocodilian immunology, and the sometimes bumpy paths that we traveled to get there. I will combine a little science with a lot of stories and photographs of my travels and experiences with catching and studying crocodilians in different parts of the world.

Biography:

Mark Merchant received B.S. degrees in Biology and Chemistry in 1988 at Lamar University. He earned a Ph. D in Biochemistry at Texas A&M in 1992. He served as a post-doctoral fellow in the laboratory of Dr. John Papaconstantinou at the University of Texas Medical Branch from 1992-1996. He was hired by Helena Laboratories in 1996 as a Laboratory Manager of Clinical Biochemistry Research. He acquired the position of Assistant Professor in Department of Chemistry at McNeese State University, and promoted to Associate Professor in August of 2007.

Please join us for what should be a very enjoyable evening with one of our local scientists.


---
URGENT!! Updating of Member E-mail Addresses
During our recent election, which was conducted online via e-mail with the permission of the national ACS office we found that a whopping 34% of the e-mail addresses on the latest membership list from the national ACS were wrong, being undeliverable. It seems that our members are good at updating their regular postal addresses (snail mail), but they are not so good at updating their e-mail addresses. If you have changed you e-mail address, we would greatly appreciate it if you could update it for us. We do have access to the national ACS data for e-mail addresses, but if you didnít update it there, we still wonít have the correct one. If you did not receive an e-mail about voting, it also means you have not updated your e-mail address recently. Please send your current e-mail address to swlaacs@yahoo.com so we may update our e-mail address list. We do not distribute you regular (snail mail) address or e-mail address to ANY other parties. That has been the consistant position of the SWLA ACS Executive Board. You will only receive e-mail concerning SWLA ACS business from our e-mail address.


---
Archive of Bayou Boilings Available Online
Issues of Bayou Boilings will be avialble online in pdf format in an archive at http://www.geocities.com/SWLAACS/boilings.htm.


---
SWLA ACS BAYOU BOILINGS BY E-MAIL
We are making an effort to deliver the Bayou Boilings electronically to help save Section resources so they may be applied to other projects. Please confirm your e-mail address and willingness to receive The Bayou Boilings via e-mail by responding so to swlaacs@yahoo.com. (If you have already done this you do not need to do so again.)


---
AFFILIATE MEMBERSHIPS
Do you know someone interested in chemistry? Perhaps a student, a teacher or a technician, somebody with training in a related science? They might be interested in a Affiliate Membership to the SWLA ACS. A membership form is given on the next page. Cost of an affiliate membership is $3.00. Affiliate members do not have voting rights in SWLA ACS or National ACS elections and do not receive the discount that full ACS members receive on journals.


APPLICATION FOR AFFILIATE MEMBERSHIP TO THE
SOUTHWEST LOUISIANA SECTION OF
THE AMERICAN CHEMICAL SOCIETY

NAME __________________________________________________

ADDRESS _____________________________________________

CITY ______________________ STATE________ ZIP __________

PHONE ________________ E-mail _________________________

AFFILIATE MEMBERSHIP FEE = $3.00



Please return completed form with Affiliate Membership Fee to Mark Delaney, Department of Chemistry, P.O. Box 90455, McNeese State University, Lake Charles, LA 70609


---
Job Spectrum and C&EN Classifieds Combined to form CEN-chemjobs
SW LA chemists can find their next chemistry job, pharmaceutical job, or biotech job at cen-chemjobs.org, the classifieds and careers site of Chemical & Engineering News. Chemjobs offers tools, resources, and expert career advice to help new and experienced chemists reach their professional goals. Cen-chemjobs.org is a service of the American Chemical Society. See the Links section below to get to the CEN-chemjobs homepage.


---
WINTER 2008 CALENDAR
---
Industrial Liaison Program for SWLA ACS Initiated
An Industrial Liaison Program has been inititated by the SWLA ACS. This is an effort to better communication between the SWLA ACS and local industry. Our first Industrial Liaison is Steve Baxter at Sasol(337/494-5246, SBAXTER@CVCNET.COM). Ideally we would like to have an Industrial Liaison at each industry. We are looking for volunteers - any takers? Please contact any of the officers below.


---
SWLA ACS School Speaker List and Expertise List
The SWLA ACS maintains a list of those members who are willing to talk to students in the schools and what their areas of expertise are. It is once again time to update this list. If you wish to be included on this list please send to Mark Delaney at the e-mail or snail mail address below the following information: 1) What grade levels you are willing to speak to, 2) Your area of expertise, 3) Name, address, phone & fax numbers, and e-mail address.

Similarly, the SWLA ACS maintains and Expertise List for those members willing to speak to the media. It is also time to update this list. If you wish to be included on this list please send the following information to Mark Delaney: 1) Name, address, phone & fax numbers, and e-mail address, 2) Your area of expertise. Mark Delaney's addresses are given below:

Mark Delaney
Department of Chemistry
P. O. Box 90455
McNeese State University
Lake Charles, LA 70609-0455

Phone: (337) 475-5956
FAX: (337) 475-5950
e-mail: delaney@mail.mcneese.edu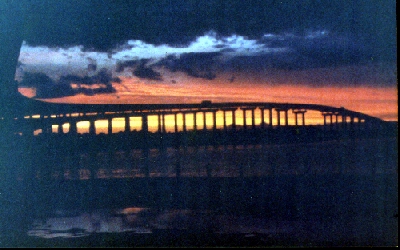 ---
LINKS

Home page of the National American Chemical Soceity

ACS Meeting Calendars

CEN-Chemjobs
American Chemical Society Committee on Chemical Safety
---
OFFICERS FOR 2008
Chair: Daniel Kadlubar, Phone:337/491-4917 E-mail: kadlubar@ppg.com
Chair-Elect: Joseph Sneddon, Phone:337/475-5781 E-mail: jsneddon@mcneese.edu
Past Chair: Gary Lundquist, Phone:337/494-5337 E-mail: Gary.Lundquist@us.sasol.com
Treasurer: Grizelle Brunet, Phone: 337/708-4278 E-mail: brunet@ppg.com
Secretary: Greg Trahan, Phone: 337/494-5059 E-mail: nitrosamide@yahoo.com
Councilor: Bob Pertuit, Phone:337/625-4813 E-mail: papatweet@email.msn.com
Alternate Councilor: Ron Darbeau, Phone: 337/475-5776 E-mail: rdarbeau@mail.mcneese.edu
Newsletter Editor: Mark Delaney, Phone: 337/475-5956 E-mail: delaney@mcneese.edu
Webmaster: Mark Delaney, as above


The E-mail address for the section newsletter and webpage is swlaacs@yahoo.com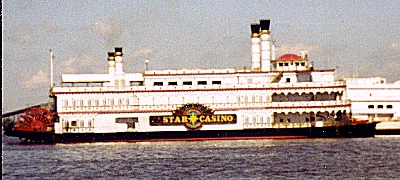 Last updated 4/16/2008