Welcome to the home page for the Southwest Louisiana Section of the American Chemical Society. This page is new as of March 1, 1999 and will be updated as appropriate. This is the ninth update, for October of 2000.
SEPTEMBER 2000 MEETING OF THE SWLA ACS




Date: Wednesday, October 25, 2000

Location: Business Conference Center (north side of McNeese campus)

Social Hour: 6:30 pm

Talk: 7:00 pm

Speaker: Dr. Thomas A. Holme

Topic: Chemistry Outreach to Kilopeople



Our October meeting features Dr. Thomas A Holme of the University of Wisconsin-Milwaukee. Dr. Holme is the director of general chemistry at the Universty of Wisconsin-Milwaukee. He is interested in active learning in large lecture environments and has published several papers on the subject. Please join us as he outlines plans to reach thousands (i.e.kilopeople) with them message of the importance of chemistry in our lives.


Volunteers Needed for Chem Expo 2000
Chem Expo 2000 is the joint National Chemistry Week project between many of the industries, McNeese and our local secton. The goal is to reach 2,900 sixth grade students by having them participate in hands-on activities at five experiment stations in the McNeese Recreaton Center. Chem Expo 2000 will occur from 8:00 am to 3:00 pm (six sessions) on Thursday, November 9, 2000. The help of as many volunteers as possible is needed to make this event succeed. The MSU Chem. Dept. is teamed up with Lyondel and CWMI to do a "kitchen chemistry" experiment in which a buret will be used to titrate various fruit juices. There will be a script and posters to follow so nobody will need to feel that they must "wing" it. If you wish to volunteer, leas contact Joan Vallee at (337) 475-5780 or send and e-mail to her at jvallee@mail.mcneese.edu. You can sign up for one or more sessions.

Call for Nominations for Officers for the SWLA ACS Section

There was a call for nominations from the floor at our September 25th meeting. The Nominating Committee reported that they had obtained Grizelle Brunet as a candidate for Treasurer and Paula Abel for Alternate Councilor. They were unable to identify a candidate for Chair-Elect. If you wish to nominate someone (including yourself!) for Chair-Elect, Please contact any of the officers below. The lack of a candidate for Chair-Elect is the reason why you have not yet received a ballot.


52nd Southeast and 56th Southwest Joint Regional Meeting
This joint regional meeting will be hosted by the Louisiana Section, and will be held at the Hyatt Regency Hotel, New Orleans LA December 6-8, 2000. The meeting will include 35 planned symposia, as well as several general lecture and poster sessions including one for undergraduates for which contributions are solicited. The Southwest Regional Award and a high school chemistry teaching award will be presented at a special awards luncheon. The topics covered in the symnposia include chemically modified surfaces, advances in bioanalytical mass spectrometry, miniaturized chemical analytical systems, chiral separations, macromolecules in signal transduction, chemical modification of textile fibers, the role of the laboratory in the learning process, nanomaterials, supramolecular chemistry, computer-aided drug discovery, crystal engineeering, organic electronic materials, chiral carbanions, advances in physical chemistry of nanostructures and others. The symposia represent the following chemical divisions: Analytical; Biochemistry; Cellulose, Paper and Textiles; Chemical Education; Inorganic; Medicinal; Materials; Organic; Physical ; Polymers; and Undergraduate. Meeting and New Orleans information are available at the meeting web page: http://www.chem.uno.edu/ACSMeeting.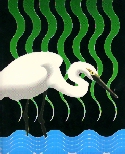 Industrial Liaison Program for SWLA ACS Initiated
An Industrial Liaison Program has been inititated by the SWLA ACS. This is an effort to better communication between the SWLA ACS and local industry. Our first Industrial Liaison is Steve Baxter at Condea Vista (337/494-5246, SBAXTER@CVCNET.COM). Ideally we would like to have an Industrial Liaison at each industry. We are looking for volunteers - any takers? Please contact any of the officers below.


SWLA ACS School Speaker List and Expertise List
The SWLA ACS maintains a list of those members who are willing to talk to students in the schools and what their areas of expertise are. It is once again time to update this list. If you wish to be included on this list please send to Mark Delaney at the e-mail or snail mail address below the following information: 1) What grade levels you are willing to speak to, 2) Your area of expertise, 3) Name, address, phone & fax numbers, and e-mail address.

Similarly, the SWLA ACS maintains and Expertise List for those members willing to speak to the media. It is also time to update this list. If you wish to be included on this list please send the following information to Mark Delaney: 1) Name, address, phone & fax numbers, and e-mail address, 2) Your area of expertise. Mark Delaney's addresses are given below:

Mark Delaney
Department of Chemistry
P. O. Box 90455
McNeese State University
Lake Charles, LA 70609-0455

Phone: (337) 475-5754
FAX: (337) 475-5950
e-mail: delaney@mail.mcneese.edu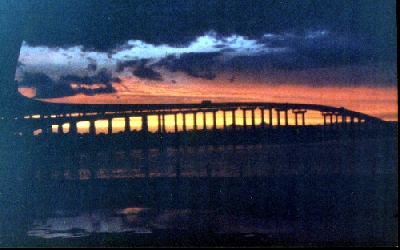 E-MAIL BAYOU BOILINGS
If you would like to recieve your monthly Bayou Boilings by E-mail, please send a message to that effect to swlaacs@yahoo.com .

This page may now also be accessed by using http://welcome.to/SWLAACS


LINKS

Home page of the National American Chemical Soceity

ACS Meeting Calendars
OFFICERS FOR 1999
Chair: Joan Vallee, Phone: 337/475-5780 E-mail: jvallee@mail.mcneese.edu
Chair-Elect: Mark Delaney, Phone: 337/475-5754 E-mail: delaney@mail.mcneese.edu
Past-Chair: Todd Honeycutt, Phone: 337/478-1743 E-mail: thoneycutt@ppg.com
Treasurer: Grizelle Brunet, Phone: 337/708-4278 E-mail: brunet@ppg.com
Secretary: Ron Darbeau, Phone: 337/475-5777 E-mail: rdarbeau@mail.mcneese.edu
Councilor: Russ Ham, Phone: 337/475-5814 E-mail: rham@mail.mcneese.edu
Alternate Councilor: Paula Abel, Phone: 337/475-5816 E-mail: pabel@mail.mcneese.edu
Newsletter Editor: Mark Delaney, as above
Webmaster: Mark Delaney, as above


The E-mail address for the section newsletter and webpage is swlaacs@yahoo.com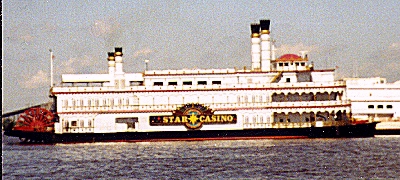 Updated 10/18/00